October's Financial Pulse: Insights on GDP, Inflation, Strikes, and More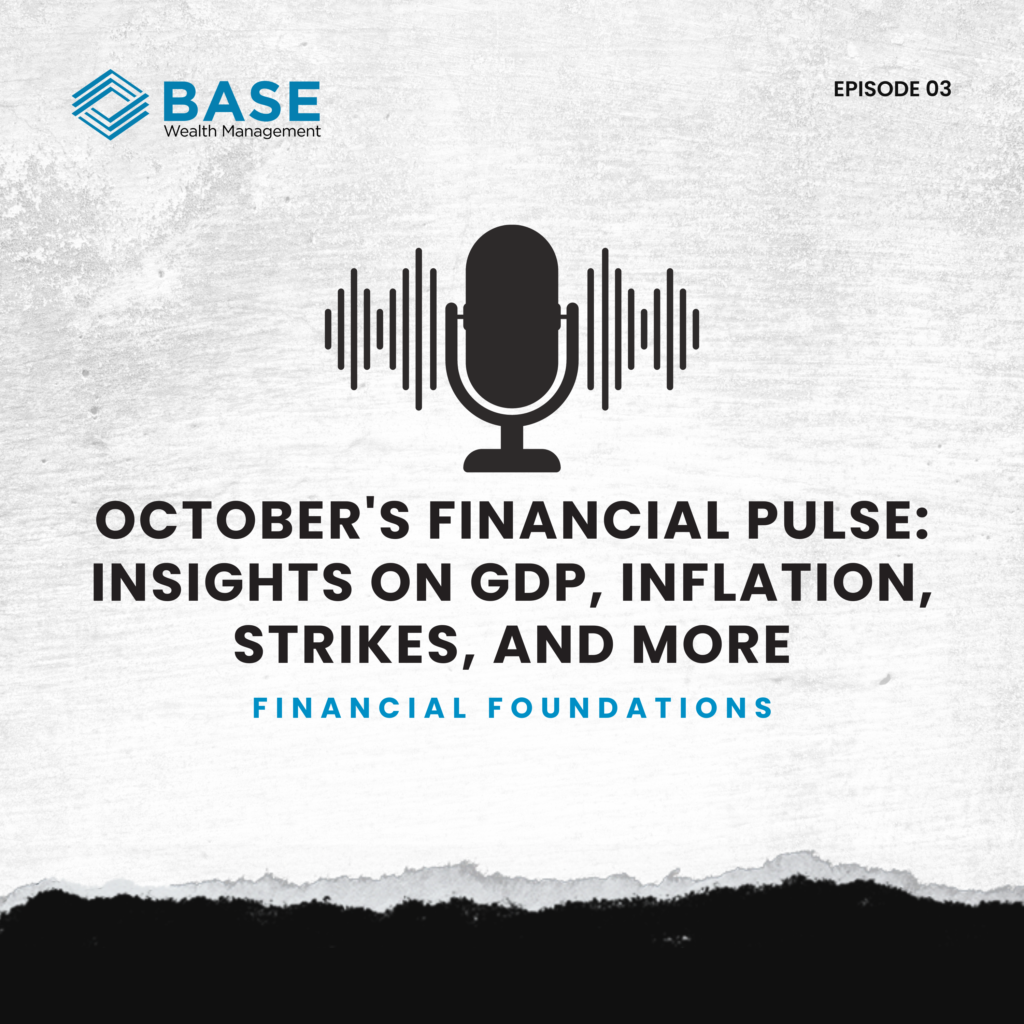 In this episode of the Financial Foundations podcast, hosts Dustin Taylor and Alex Wolfe, delve into a wealth of market insights for the month of October. They unpack the complex economic landscape marked by GDP updates, inflation trends, the impact of student loan repayments restarting, wage inflation, auto industry strikes, treasury yields, and international conflicts in the Middle East and Ukraine.
As they navigate this financial terrain, they explore the potential implications for interest rates, government spending, and economic stability, particularly in the context of an upcoming election year. Listeners can expect valuable insights and analysis on these critical financial topics as they prepare for the year-end and beyond. Tune in for a deep dive into the world of finance, with expert commentary to help you make informed decisions.
Send your questions to question@basewealthmanagement.com.