What This Podcast is About and Who Should Listen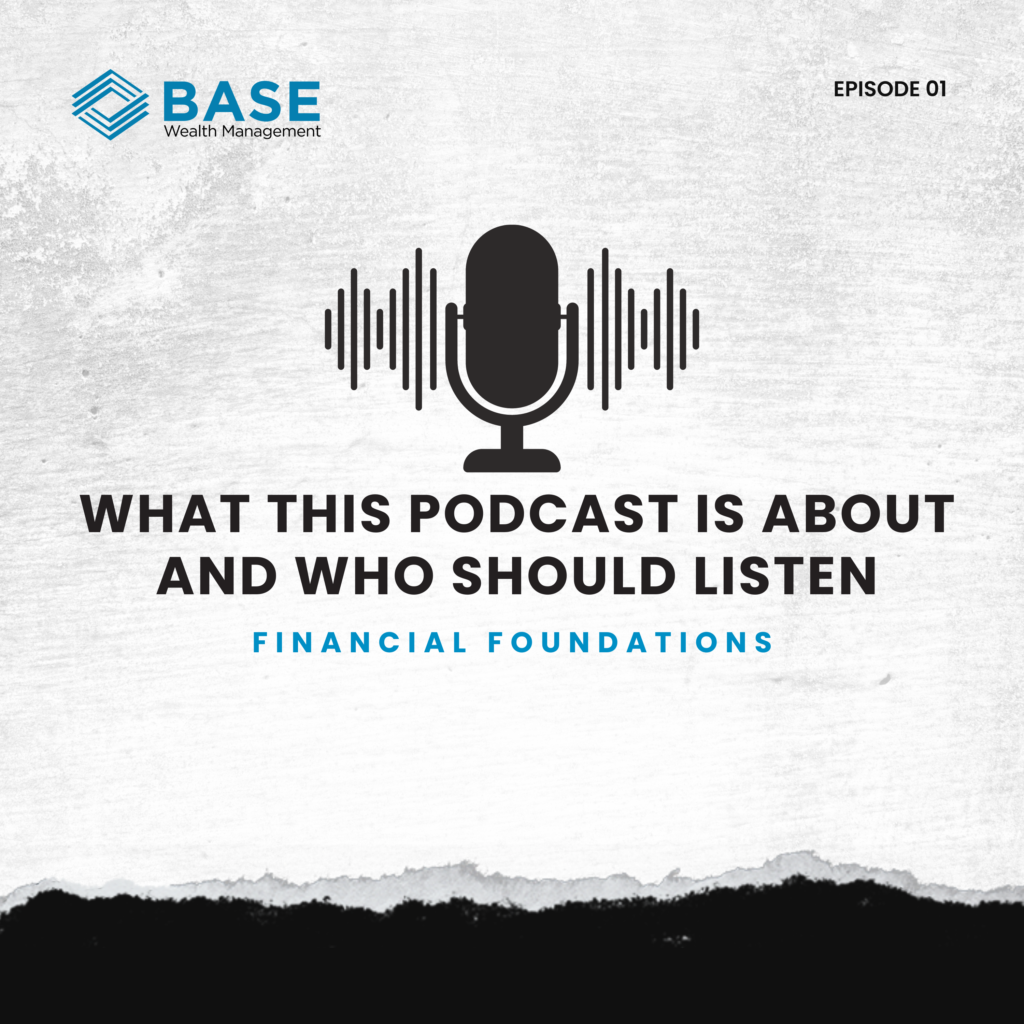 Join hosts Dustin Taylor and certified financial planner Alex Wolfe in the inaugural episode of the "Financial Foundations" podcast, brought to you by Base Wealth Management. Discover what a certified financial planner is and why being a fiduciary matters.
The podcast's mission is to simplify complex financial topics, making them accessible to all. With a diverse range of subjects, it's suitable for anyone striving to build wealth, achieve financial security, or understand economic forces. Market insights and financial updates are on the horizon too.
Our overarching goal is to empower listeners to navigate their financial futures with confidence. Questions, comments, and topic suggestions are welcome at question@basewealthmanagement.com. Tune in and stay informed for upcoming episodes!