Should I Convert my Retirement to ROTH? Well, Maybe NOT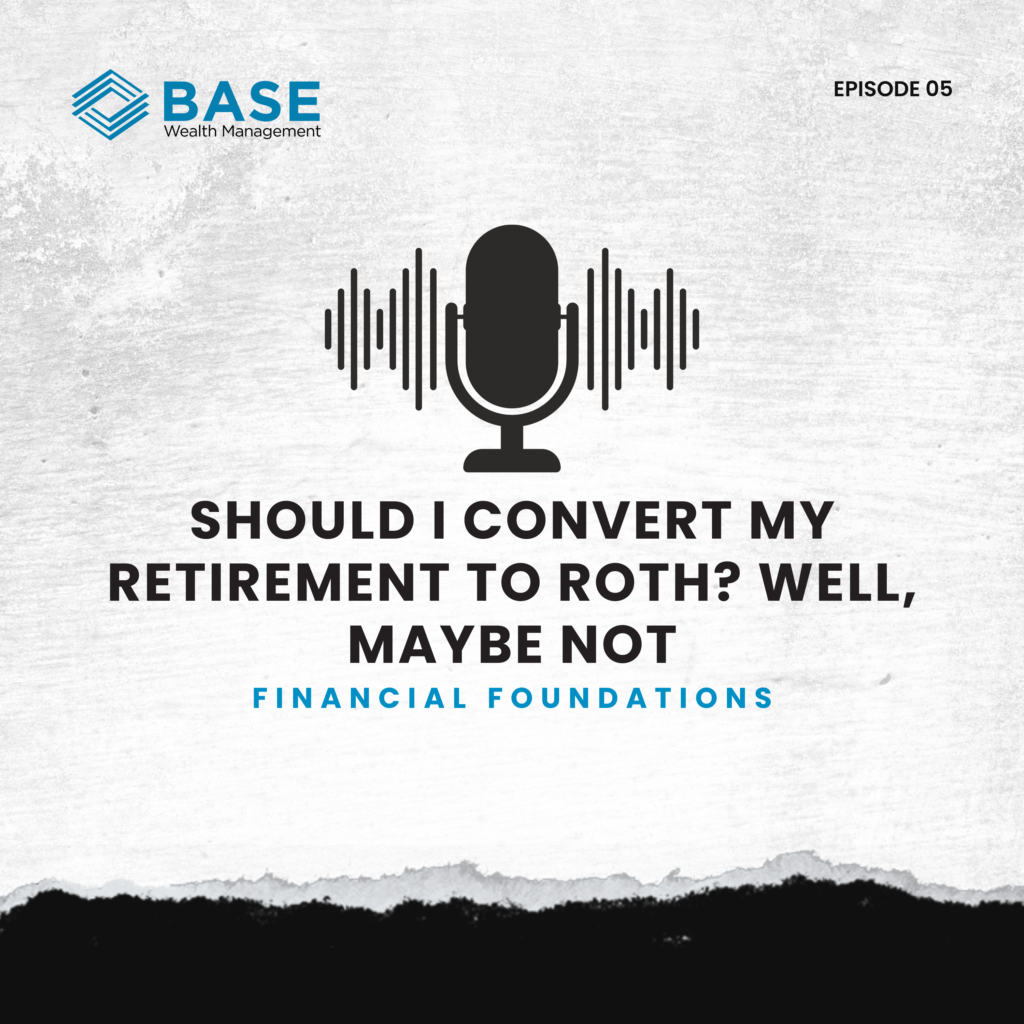 In this episode, hosts Dustin Taylor and certified financial planner Alex Wolfe tackle the question: "When should I do a Roth conversion?"
Dustin and Alex explore the ins and outs of Roth conversions, explaining the process of shifting pre-tax dollars into a Roth IRA and paying taxes on the converted amount. The focus of the episode is on four critical reasons why you might want to reconsider a Roth conversion. They discuss scenarios such as anticipating lower future tax brackets, considering required minimum distributions, charitable giving plans, and health-related concerns.
The hosts provide real-life examples and emphasize the importance of consulting with financial professionals for personalized advice. The episode concludes with a summary of key points and an invitation for listeners to share their questions and reviews.
Send your questions to question@basewealthmanagement.com.